Means of production

Faced with growing demand from our customers and in order to remain competitive, Tmlaser invested in an automatic crimper HAEGER 824MSPe.
Laser cutting
Two machining centres table of laser cutting of 5000 W and 6000W
Field of action: 3000 x 1500
Thickness:
* ALU 0.8 to 15 mm
Automatic nozzle changer
Device for machining of tubes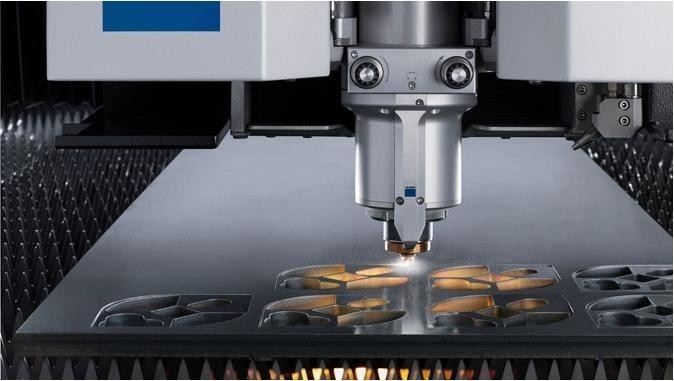 We have a press brake 3 meters long, with a capacity of 170 tons with 5 axis digital and press, 130 tons 6-axis robot with a robot Motoman 7 axis can handling parts up to 50 kg payload . This one is used for high volume and repetitive production to guarantee quality and maximum productivity.
Pipe Processing
Laser cutting of pipe with an additional axis for processing round, rectangular or square pipes.
Diameter of the circle enclosing usable from 20 to 370mm
Length finished part 3 m
Maximum weight 200 Kg
Maximum thickness:
12 mm steel
6 mm stainless steel
4 mm Aluminium
TC600L 2200 W thickness of 0.6 to 8mm steel, stainless steel 6mm, 4mm aluminum.
We realize fully automated small and medium series.

We perform punching, deformation, milling ... And laser cutting complex contours before or after deformation.
Welding
We weld on all metals steel, stainless steel alu. We have two posts KEMPI, a MIG - MAg pro 3200 and a MLS ACDC
as well as a welding UP6/XRC/RM2-250SE2 YASKAWA robot.
Force Range Adjustable 900 LBS. (4KN) to 16000 lbs. (72kN) -
Optional 20,000 lbs. (90kN) modification available
Throat Depth 24" (610mm)
Stroke Length Adjustable 0 to 8.5" (0 to 220mm)
Speed up to 1400 insertions per hour
Repeatability +/- 2% of force setting
Footprint (LxWxH) 1499mm x 966mm x 2388mm (59" x 38" x 94")
Fastener Range M2 to M10
Clinching Capability 1mm to 6mm combined thickness
Multi-Shuttle Tooling Platform for Nuts,Studs and Standoffs
AUTOMATIC BOTTOM FEED TOOLING (ABFT)

Automatique tools for studs M4 and nuts M4 alimenté par le haut.
Up supply tool for studs type FH M3 à M8 de longueur 6 to 30 mm.
Up supply tool for, pour Standoffs M3 à M5 de longueur 6 à 30 mm
Up and down supply tool for nuts type S M3 à M6
Up and down supply tool for, pour nuts type S M8
Finishing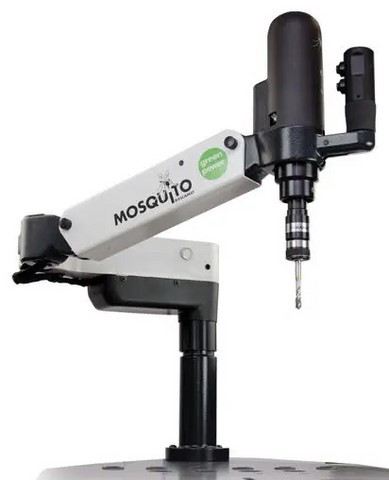 We propose to our customers finishing operations such as drilling, tapping, countersinking, riveting and installing insert.

CAO FAO
We are equipped with different software from design to manufacturing.
TRUMPF FAO for LASER cutting, punching, bendind and pipe working.
DEMLOG for nesting, production management and traceability of all our operations.
SOLIDWORKS for the design and unfolding.
ROMER et POWERINSPECT for 3D dimensional control.
We collect 2D and 3D files for achieving your sheet metal parts.
checking Tridimensional
We have the means of traditional control but also an arm Romer Sigma 2022 allowing us to check the parts in three dimensions.